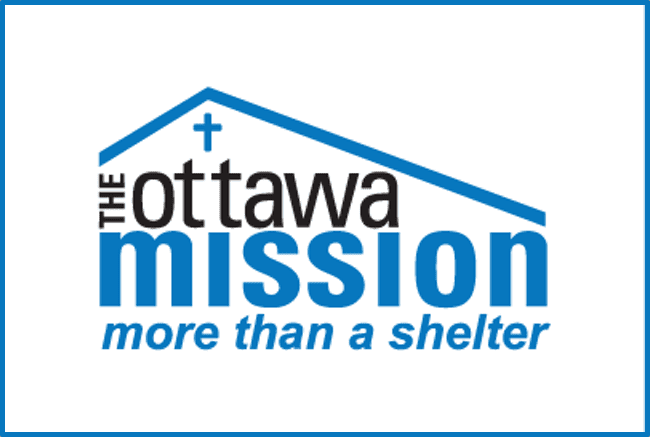 RE/MAX Hallmark Realty Group – A Dedicated Partner All Year Long
Since 2004, more than 500 realtors from the RE/MAX Hallmark Realty Group have volunteered at The Ottawa Mission – at the beginning of the Easter, Thanksgiving and Christmas seasons – to serve special sit-down meals to The Mission's clients. These meals are also funded by their owners – Ken McLachlan, Debra Bain and Steve Tabrizi. As Ken says, "We are proud of the service we provide to our city's most vulnerable people. We try to reflect that we are not just bystanders in our community, and we are constantly looking for ways to give back".
Over their 15 years of service at The Mission, RE/MAX Hallmark Realty Group and Hallmark Giving has grown to be a very significant lifeline for many people in our community who are hungry and have nowhere else to turn. So far they have provided over 21,000 meals! "That's an incredible amount of kindness and generosity. This means so much to so many, particularly during the upcoming holiday season, which is especially challenging for those we serve who are without family and friends. We are so thankful for their support", says The Ottawa Mission.
There is no time like today to participate as a sit-down meal partner at The Mission. In recent months, we have seen the sudden closure of other community meal programs, and food banks across the city are struggling. In April 2019, the daily number of meals served at The Mission jumped to 1,468 – that's an increase of 11.6% over last year. This trend has continued over recent months and makes our sponsored meals increasingly important – especially as food costs continue to rise dramatically.
To learn more about how your corporate or community team can participate, please call Erin Helmer at 613-234-1155 ext. 424.
Join us for our next meal at the Ottawa Mission, on Thursday, November 28th, 2019!